Everyday Herbalism Workshop Series –
Easy & Affordable Ways To Nourish & Heal With Herbs Daily
3 Herb Workshops
3 Thursdays in February & March
at the Nelson Women's Centre
For countless generations, healing with herbal medicine has been considered the realm of grandmotherly wisdom, knowledge held by the wise women in community. Their knowledge of plants dates back to the time when Mother Earth was understood as the great Nourisher and Healer.
They understood as a core cultural value something that we work to assert today…
Healthy Women Means Healthy Communities!
Here in the Kootenays, medicinal and edible herbs grow all around us.  There are literally hundreds of healing herbs growing in the hills around Nelson that can help heal so many things from rashes to lung infections, anxiety to burnout, poor digestion to menstrual cramps, etc.  And they're free for the foraging!
Introducing the…
Everyday Herbalism Workshop Series –
Easy & Affordable Ways To Nourish & Heal With Herbs Daily
Brought to you by the Nelson Women's Centre and the Kootenay School of Herbal Medicine as part of the Healthy Women, Healthy Communities Workshop Series.
We believe that everyone can learn how to identify, ethically harvest and then, safely use at least a couple of local herbs and mushrooms.  And we'd love to show you how.
From these three workshops, you'll learn how to :
Use local mushrooms to heal and thrive
Cook with wild foods to add superior nutrition and incredible flavours to your food
Make a strong and effective tincture in just one night (instead of 4 weeks)
Tips to identifying local herbs and mushrooms in their dry and preserved forms
Simple tricks to bring wild foods and medicines not just into your home, but into your diet
Have a deeper and more intimate connection with Nature and the plant world all around you
Cost:  All workshops are By-Donation with a suggested donation of $5-10 per workshop.  No one will be turned away due to a lack of funds.
All profits will go to the Nelson Women's Center.
---
Workshop #1 – Cooking With Wild Herbs
Thurs. Feb. 16, 2017
6 – 8 pm
Would you like to bring wild herbs into your life? Why not start somewhere familiar – in the kitchen? It's easy, delicious and health-giving!
For many, the kitchen is the heart of the home, where we create and share food for our loved ones. Cooking with wild plants brings new, interesting flavours into our kitchens. It helps us feel connected to nature's cycles.
Most of all, once we learn some fundamental properties of plants, we can consciously use them in our cooking to support health. And that is the best part: health becomes woven into our everyday life!
This workshop will show you simple yet 'addictive' ways to make wild healing herbs an everyday part of your diet.

Join us to learn how to :
Identify some of your local plants, including ones you can harvest right now
Prepare them so that even your kids will want to eat them!
Improve the nutrition in your food
Expand your palate
Reduce your grocery budget by eating wild foods
"Let food be your medicine!"
And sample some wild kitchen concoctions!
Register Workshop #1
Leave with an illustrated fact sheet, and more importantly, the inspiration and confidence to connect with the plants around you.
Taught by: Monica (bio below)
---
Workshop #2 – Medicinal Mushroom Magic
Thurs. Feb. 23, 2017
6 – 8 pm
Do you ever wonder, when you see mushrooms in the forest, which ones you can eat?  Or which ones can be used as medicine?
Now's your chance!
This workshop is an invitation to take health and wellness into your own hands, and learn how mushrooms can positively impact all aspects of your life.
You'll learn a handful of local mushrooms that have medicinal qualities, and how to take them so that they're safe and effective.
You will also discover that mushrooms are highly medicinal in all kinds of ways:
Enhance your immunity, helping you stay healthy and happy
Boost your energy levels and increase stamina and endurance safely to gain an extra edge in your work life or athletic endeavors

Super-charge your brain with specific mushrooms that positively affect cognition, enhance memory, and even stave off dementia
And you'll learn tips on finding and safely identifying locally abundant local varieties.
Register Workshop #2
There is something here for everyone, and magic is guaranteed!
Taught by: Patrick (bio below)
---
Workshop #3 – How To Make An Overnight Tincture That's Just As Strong A "Regular" Tincture
Thurs. March 2, 2017
6 – 8 pm
Have you ever noticed that people get sick more often in the fall and winter when the plants have died back and the ground has frozen?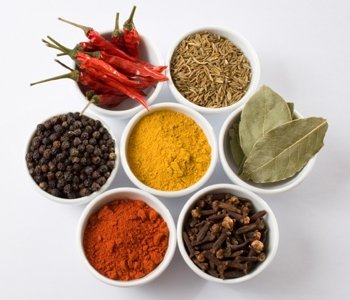 This means that you need to be able to make herbal medicines when dried herbs are all you have.
Dried herbs have 1 very, very convenient advantage over fresh herbs…
You can make a dry plant tincture (alcohol extraction) in 12 hours.  So, you don't need to wait a month or a moon cycle.  You can start it one night before bed and finish it off the next morning.
This workshop will focus on the medicine making tips and techniques, so that everyone leaves with a level of confidence that they can do this on their own (or with a friend).
But you'll also learn about a few specific herbs that are great supports during these cold winter months.
From this workshop, you'll learn:
3 main advantages to using tinctures rather than teas, capsule or syrups
A quick review of making a standard dry plant tincture (the one that sits a month)
An easy to follow, step by step process of how to make a percolation tincture in just one night
Troubleshooting tips and tricks for your percolation set up
My 4 favourite, most used winter herbs, plus how, when and why to use them
Everyone will leave with handouts that include a template that you can use for future percolations.
This skill is often considered intermediate medicine making, but I've seen brand new people pick this up quickly and start making their own remedies within days.  I think it's a great skill to have for new, intermediate or advanced herbal medicine makers.
Taught by: Garliq (bio below)
---
Your Instructors for the Workshops…
To be crystal clear, these three workshops will not be taught by actual grandmothers.  They'll be taught by three people who deeply value the Wise Woman approach to healing with gentleness, nourishment and practicality.  And who want to support our local women's center and spread this knowledge.
Monica Juhas is a plant person who creates gardens, food, medicine and art from the plants around her. She is a gardener, herb student, wild food forager and cook, mother, and apprentice at the Kootenay School of Herbal Medicine. She is passionate about sharing simple, safe and satisfying ways to bring the outdoors into our hearts and homes.
Monica runs a gardening business called Garden Understories here in Nelson.  Get in touch with her to add some beautiful medicinals to your garden.
Patrick Kooyman has studied western traditions of herbal medicine, as well as traditional uses of plants as food and medicine by indigenous cultures in western Canada. As a wildcrafter, he spends much time in the forests and fields, harvesting plants and fungi to prepare as medicine, or to enjoy as a tasty wild meal. He is co-owner and founder of Blue Lotus Ethnobotanicals, a company that provides locally produced and sustainably wildcrafted herbal products.

Garliq is an herbalist, community organizer and deep Nature lover.  He's the energy behind the Living Medicine Project, the Kootenay School of Herbal Medicine and the Urban Herb School.  He taught hundreds of people about healing with herbs over the last 7 years around BC and the web.
These days his healing work with clients weaves together herbal medicines, empathy and nature connection to help people feel healthier, more alive and more deeply connected.
You can read more at Working With Me.
Location + A Little Bit About the Nelson Women's Centre
ADDRESS: 420 Mill St in Nelson, BC.

It's right across the road from the Central School.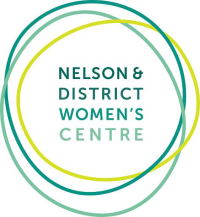 For over 40 years, they have worked to build a healthy community by playing a positive role in the lives of women and advancing gender equality.  They provide a welcoming space, support, and free resources for women to learn, connect, and become empowered in their own lives and engaged in their community.
They play a very important role in the well being of women in Nelson and throughout the West Kootenays.  Their work is truly invaluable!
Have A Question?
Please feel free to ask