Everyday Herbalism Workshop Series –
Easy & Affordable Ways To Nourish & Heal With Herbs

4 Herb Workshops
4 Wednesdays in April & May

at the Nelson Women's Centre
For countless generations, healing with herbal medicine has been considered the realm of grandmotherly wisdom, knowledge held by the wise women in community. Their knowledge of plants dates back to the time when Mother Earth was understood as the great Nourisher and Healer.
They understood as a core cultural value something that we work to assert today…
Healthy Women Means Healthy Communities!
Here in the Kootenays, medicinal and edible herbs grow all around us.  There are literally hundreds of healing herbs growing in the hills around Nelson that can help heal so many things from rashes to lung infections, anxiety to burnout, poor digestion to menstrual cramps, etc.  And they're free for the foraging!
Introducing the…
Everyday Herbalism Workshop Series –
Easy & Affordable Ways To Nourish & Heal With Herbs Daily
Brought to you by the Nelson Women's Centre and the Kootenay School of Herbal Medicine as part of the Healthy Women, Healthy Communities Workshop Series.
We believe that everyone can learn how to identify, ethically harvest and then, safely use at least a couple of local herbs and mushrooms.  And we'd love to show you how.
From these three workshops, you'll learn how to :
Use local herbs to heal and thrive as food, medicine and teacher

Cook with wild foods to add superior nutrition and incredible flavours to your food
Experiences from 1 new father about how he supported his partner's pregnancy and birth using herbal remedies
Tips to identifying local herbs and which wild Spring greens to eat

Combine local herbs to deeply relax your body, mind and spirit so you can feel the peace in your heart
Have a deeper and more intimate connection with Nature and the plant world all around you
Cost:  All workshops are By-Donation with a suggested donation of $5-10 per workshop.  No one will be turned away due to a lack of funds.
All profits will go to the Nelson Women's Center.
---
Workshop #1 –

Deepen Your Yoga, Meditation or Bodywork Experience Using Local Herbs



Rescheduled time:
Weds. May 9, 2018
6 – 8 pm
Relieving back pain, reducing stress, and improving mental focus, there are so many excellent reasons to do yoga, meditation or (get) bodywork.
We all yearn for that deep sense of peace and balance in our body, mind and spirit.
And herbs can take that to the next level
Did you know that – right here in the Kootenays – we have access to some incredibly effective herbs that can sooth your muscles, relax your skeleton and help you relax more deeply than you thought possible.
Join us for this 2 hour workshop to explore how you too can combine local herbs with your current practice to enhance your experience and even support specific parts of your body that might need a little extra care.
I have 5-6 incredible herbs that I'm really excited to share with you.  These herbs have profoundly helped me and so many of my clients over the last 10+ years.   From back pain to worry to integrating trauma, these herbs nourish your body, mind and spirit.
Register Workshop #1
Taught by: garliq (bio below)
---
Workshop #2 – Bitter: The Lost Flavour

Weds. Apr. 18, 2018
6 – 8 pm
Did you know that bitter foods play a crucial role in human health?
So why has this complex flavour been abandoned in our modern diets?
Let's go beyond the morning coffee and evening IPA, and rediscover the beauty of bitter foods!
In this workshop, we will explore:
how bitter foods support digestion, vitality and emotional health
common, easy to identify bitter plants you can harvest right about now
delicious and simple ways to use these flavours in the kitchen
We will also sample some of the plants, and my favourite everyday recipes.
Come and expand your palate. If you like to eat food and be healthy, this workshop is for you.
Register Workshop #2
Taught by: Monica (bio below)
---
Workshop #3 –

Herbal Help through Pregnancy and Beyond



Weds. Apr. 25, 2018
6 – 8 pm
As a new father, I have found one of the most powerful and life changing human experiences is that of creating new life, and giving birth to a child.
In this workshop we will explore how herbs can be used throughout pregnancy, in preparation for birth, and in the first few months after birth, to support and nourish the birthing parent, and the entire family!
We welcome all who are interested in providing pregnancy support, regardless of your gender identification, sexual orientation, or relationship to the childbearer.
Nourishing herbal teas to drink during pregnancy
Body oils for belly and breast care
Birth preparation tonics
Supportive after-birth herbs
…. and so much more!
Taught by: Patrick (bio below)
---
Workshop #4 –

Edible & Medicinal Herb Walk



Weds. May 2, 2018
6 – 8 pm
Spring is here and we're surrounded by nature's abundance once again.

Even before most of our gardens are producing anything, wild food is astonishingly abundant. So many of the green shoots we see popping out of the ground are great food, and many of these grow abundantly and can be harvested for spring salads and steamed greens. Many of them also have medicinal qualities that support our bodies' natural springtime processes.
Come for a walk in Nelson, and learn about the food and medicine that's right at your feet.
From this herb walk, you'll learn:
Several local edible and/or medicinal plants that you'll be able to harvest all Spring, and how to use them
Folk names and the scientific names to help you be crystal clear about what you're harvesting
    Wild food recipes to take home so you can continue deepen your relationship to the "weeds" around you
Bring your questions, your favourite plant i.d. book and your heart's curiosity … and you'll be happy you did
SOLD OUT! But don't worry. We're trying to organize more herb walks in May. Make sure you're on the newsletter list because these classes will fill up fast.
Taught by: Johan (bio below)
---
Your Instructors for the Workshops…
To be crystal clear, these workshops will not be taught by actual grandmothers.  They'll be taught by people who deeply value the Wise Woman approach to healing with gentleness, nourishment and practicality.  And who want to support our local women's center and spread this knowledge.
Monica Juhas is a plant person who creates gardens, food, medicine and art from the plants around her. She is a gardener, herb student, wild food forager and cook, mother, and apprentice at the Kootenay School of Herbal Medicine. She is passionate about sharing simple, safe and satisfying ways to bring the outdoors into our hearts and homes.
Monica runs a gardening business called Garden Understories here in Nelson.  Get in touch with her to add some beautiful medicinals to your garden.
Patrick Kooyman has studied western traditions of herbal medicine, as well as traditional uses of plants as food and medicine by indigenous cultures in western Canada. As a wildcrafter, he spends much time in the forests and fields, harvesting plants and fungi to prepare as medicine, or to enjoy as a tasty wild meal. He is co-owner and founder of Blue Lotus Ethnobotanicals, a company that provides locally produced and sustainably wildcrafted herbal products.

Johan Kielstra Although Johan has been learning from plant allies all of his life, his conscious journey with the plants began when he saw a friend use a plantain leaf to treat a recent wasp sting. Ever since that plantain showed him the potency and magic of plant medicine Johan has been apprenticing formally and informally with both humans and plants as his teachers, learning about the natural and supernatural support our green allies provide. He currently lives in the Slocan Valley, Sinixt Territory, where he converses with the plants and wonders what the future holds.
Garliq is an herbalist, community organizer and deep Nature lover.  He's the energy behind the Living Medicine Project, the Kootenay School of Herbal Medicine and the Urban Herb School.  He taught hundreds of people about healing with herbs over the last 7 years around BC and the web.
These days his healing work with clients weaves together herbal medicines, empathy and nature connection to help people feel healthier, more alive and more deeply connected.
You can read more at Working With Me.
Location + A Little Bit About the Nelson Women's Centre
ADDRESS: 420 Mill St in Nelson, BC.

It's right across the road from the Central School.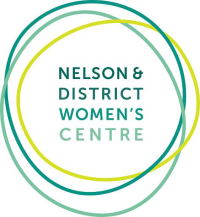 For over 40 years, they have worked to build a healthy community by playing a positive role in the lives of women and advancing gender equality.  They provide a welcoming space, support, and free resources for women to learn, connect, and become empowered in their own lives and engaged in their community.
They play a very important role in the well being of women in Nelson and throughout the West Kootenays.  Their work is truly invaluable!
Have A Question?
Please feel free to ask